Fresh is Best
Be assured, we use the freshest ingredients available. Our soups are homemade daily, our fish of the day is the freshest available that day and our desserts are made in house. We even grind our own burgers from the best cuts of meat. Come and try our famous Prime Rib, which we have been serving at a great value since 1978. Come celebrate any special occasion with us, such as Mother's Day or Easter and have our famous Sunday Brunch. We accept reservations of any size so please call and let us know you are coming to join us. We enjoy making memories at PJ Skidoos and look forward to creating wonderful memories for you, your friends and family. There truly is something for everyone at PJ Skidoos!
Fairfax City's 1st Restaurant Week!
PJ Skidoos is participating in the upcoming Fairfax City Restaurant Week being held March 4-10, 2018. Join us!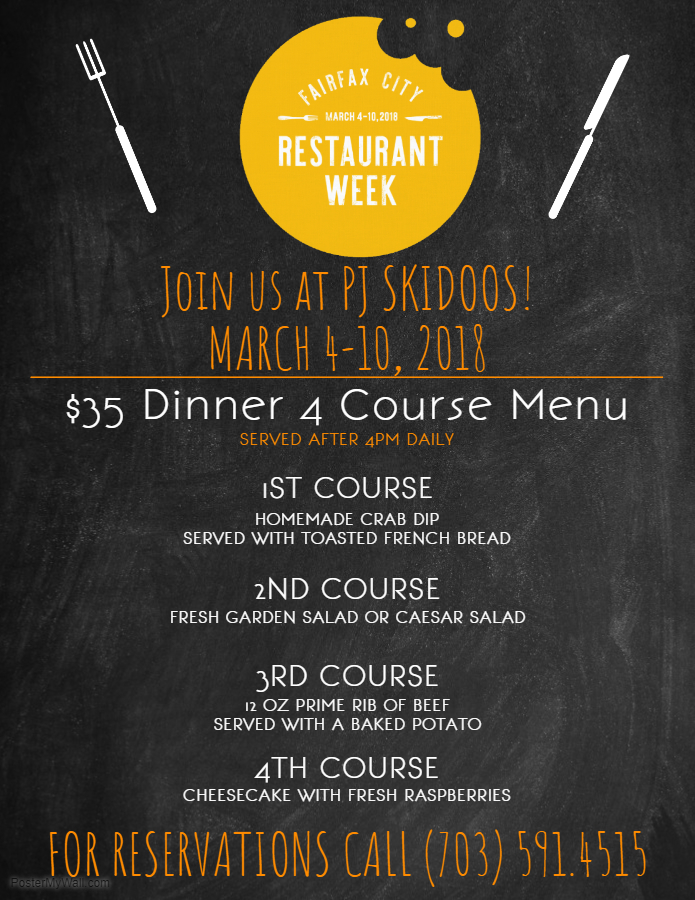 Check out our special events we are participating in during the week on Sunday and Thursday!

March Monthly Special
Parmesan Herb Crusted Salmon- Served over garlic mashed potatoes- only $12.95!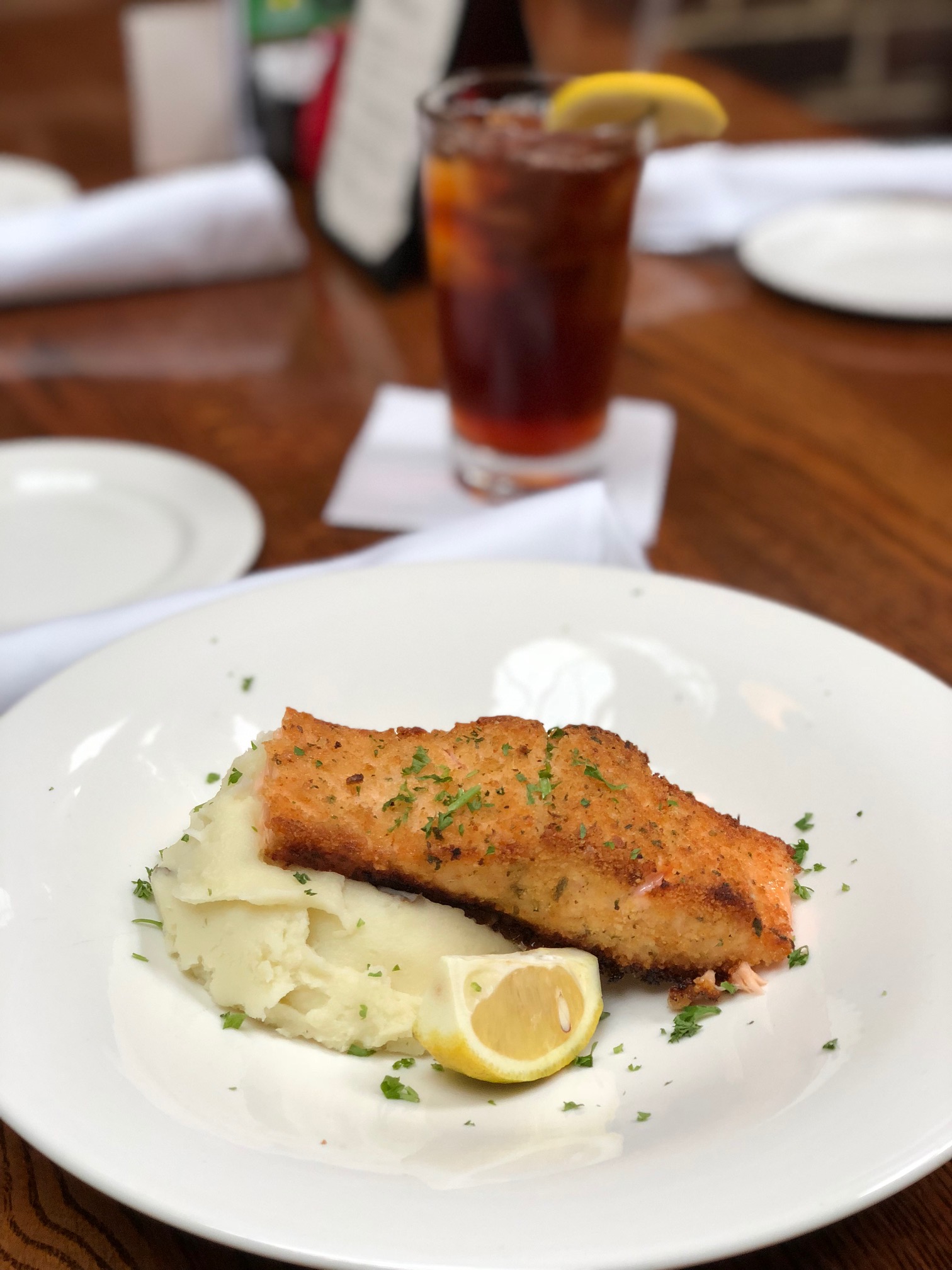 St. Patricks Day Celebration!

Easter Brunch!

Winter Lunch Specials
Monday: Beef Stew $9.95
Tuesday: Skidoos Chili Mac $9.95
Wednesday: Prime Rib Sandwich $9.95
Thursday: Chicken Pot Pie $9.95
Friday: Chicken Fajitas $9.95

Homemade Soups Daily!
See Blackboard Specials tab for more details