Fresh is Best
Be assured, we use the freshest ingredients available. Our soups are homemade daily, our fish of the day is the freshest available that day and our desserts are made in house. We even grind our own burgers from the best cuts of meat. Come and try our famous Prime Rib, which we have been serving at a great value since 1978. Come celebrate any special occasion with us, such as Mother's Day or Easter and have our famous Sunday Brunch. We accept reservations of any size so please call and let us know you are coming to join us. We enjoy making memories at PJ Skidoos and look forward to creating wonderful memories for you, your friends and family. There truly is something for everyone at PJ Skidoos!
Now offering Indoor and Outdoor Seating!

Current Limited Menu
CLICK HERE!
Current Limited Gluten Free Menu
CLICK HERE!
Current Saturday Brunch Menu
CLICK HERE!

EXCITING UPDATE!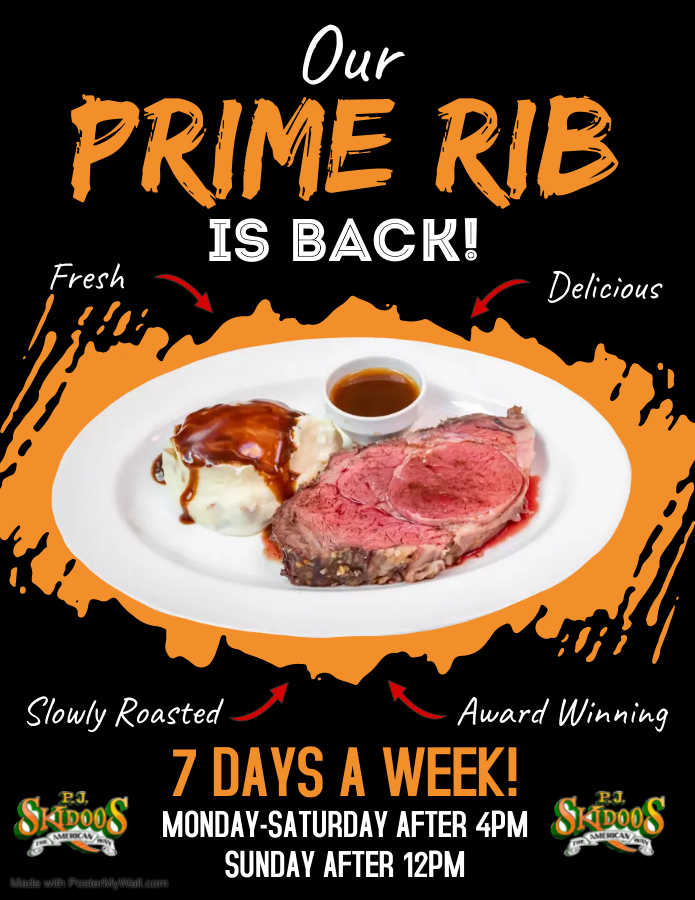 FATHER'S DAY BRUNCH!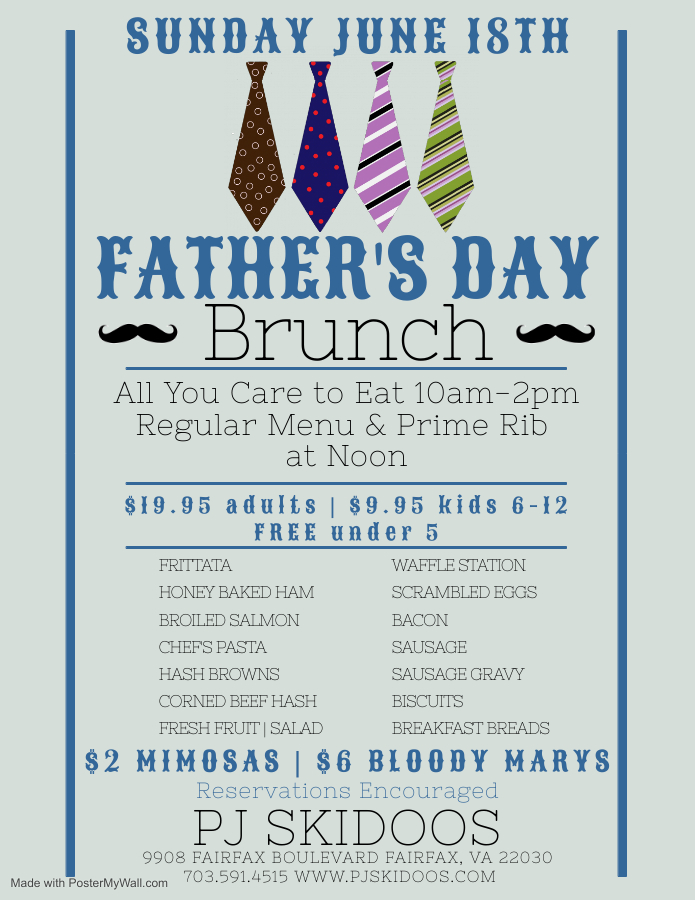 INDEPENDENCE DAY CELEBRATION!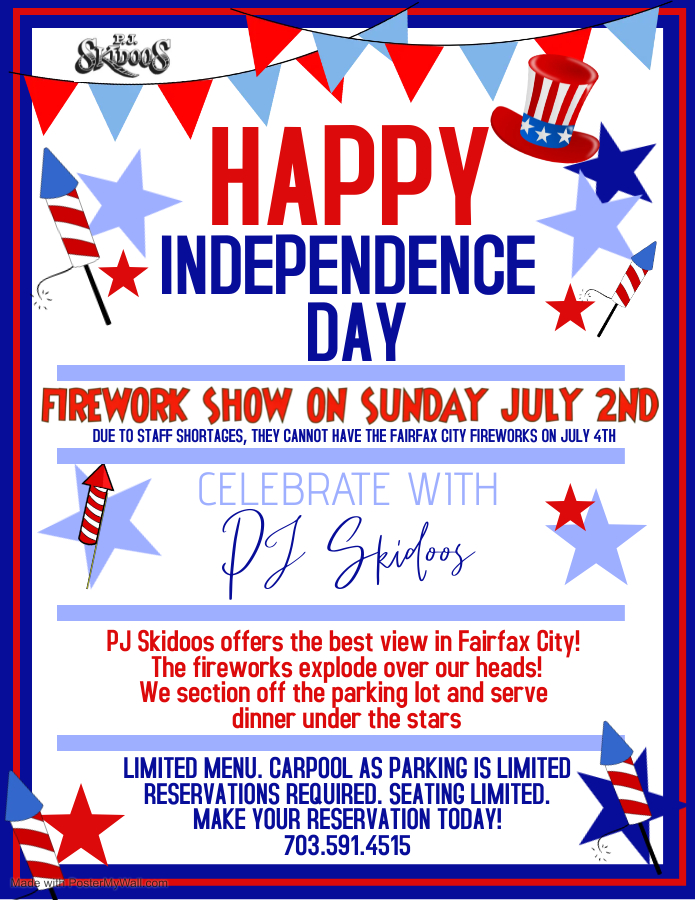 ​Spring/Summer Lunch Specials!
MONDAY: Chicken Cobb Salad $15.95
TUESDAY: Iceberg Lettuce Wedge $15.95
WEDNESDAY: New England Shrimp Roll $15.95
THURSDAY: Chicken Fajitas $15.95
FRIDAY: Fried Flounder $15.95
SUNDAY Brunch is BACK!
Our legendary ALL YOU CARE TO EAT brunch buffet is BACK every Sunday from 10am-2pm!
Adults $19.95 | Kids 6-12 $9.95 | Kids 5 & Under FREE