Fresh is Best
Be assured, we use the freshest ingredients available. Our soups are homemade daily, our fish of the day is the freshest available that day and our desserts are made in house. We even grind our own burgers from the best cuts of meat. Come and try our famous Prime Rib, which we have been serving at a great value since 1978. Come celebrate any special occasion with us, such as Mother's Day or Easter and have our famous Sunday Brunch. We accept reservations of any size so please call and let us know you are coming to join us. We enjoy making memories at PJ Skidoos and look forward to creating wonderful memories for you, your friends and family. There truly is something for everyone at PJ Skidoos!
Now offering Indoor and Outdoor Seating!

Current Limited Menu
CLICK HERE!
Current Saturday Brunch Menu
CLICK HERE!

Sunday Brunch Buffet is BACK!
Our legendary ALL YOU CARE TO EAT brunch buffet is BACK every Sunday from 10am-2pm!
Adults $18.95 | Kids 6-12 $9.95 | Kids 5& Under FREE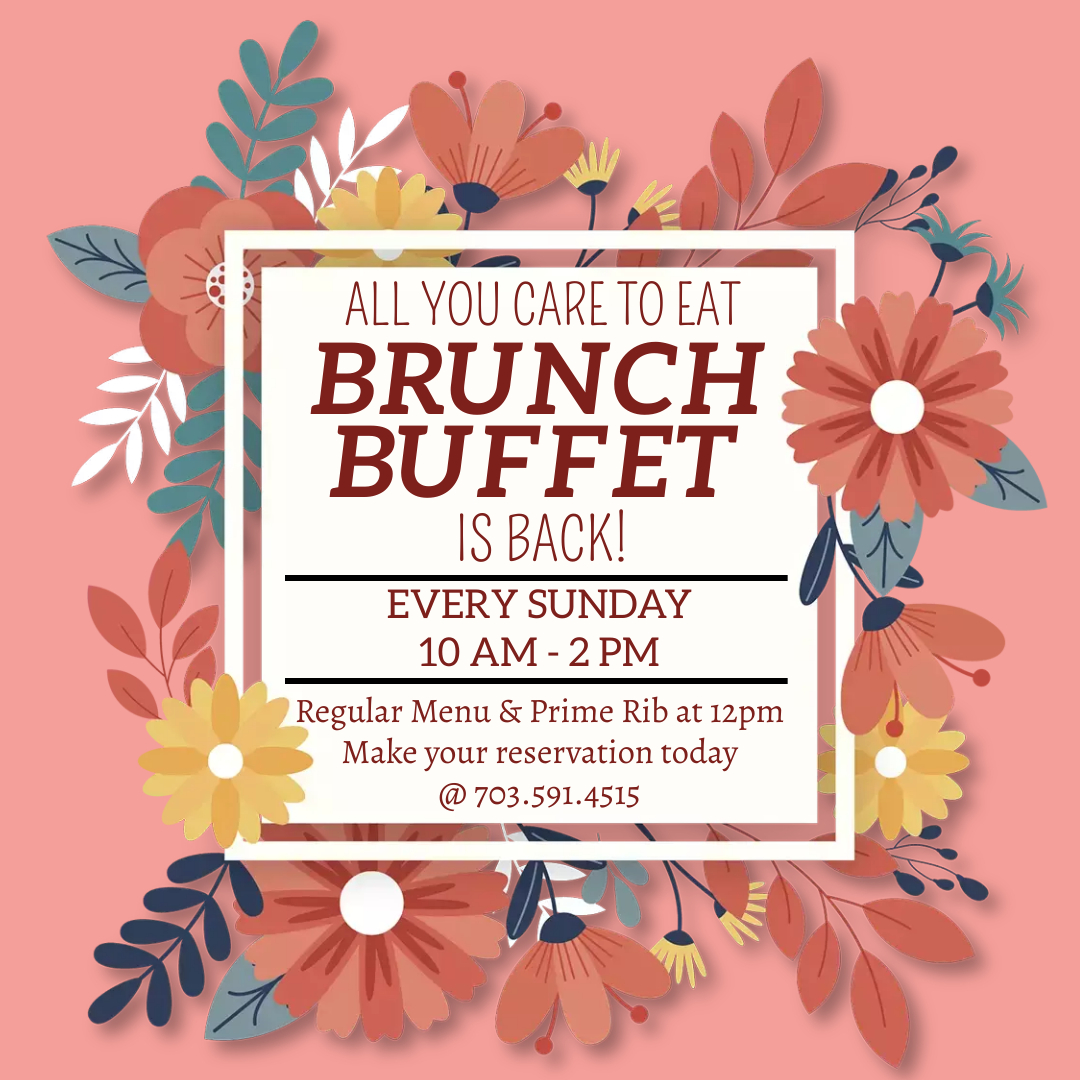 Thank you for your support during this difficult time. We have felt a tremendous amount of love from everyone and we have missed you terribly!
We are offering Curbside Pick Up, Outdoor Dining on our patio and parking lot AND Indoor Dining. We are open 7 days a week serving our menu from 11pm-9pm. We will offer a Limited Menu to start and add items as business picks back up and items become available through our food vendors. Alcoholic beverages will be served as well!
We have implemented two new changes to PJ Skidoos:
1.) Customers can place their Curbside Pick Up food orders online via our website. You will see an "Order Online" link on our homepage. We are trying our best to make Curbside as contactless as possible. Of course, you can still call and place your order over the phone as well.
2.) We have also decided to partner with GrubHub, a food delivery service. You can now find us on their system. We want to offer this to our customers who truly need the service but IF you are able to order directly through the restaurant and pick it up yourself, it will help the restaurant tremendously, as GrubHub charges the restaurant almost 30% of the amount of your order for their delivery service.
With our re-opening, we have made the following adjustments to keep us all safe:
-All staff will be required to wear face masks, wear gloves, wash their hands frequently and will have their temperatures taken prior to beginning work.
-We also require all of our customers to wear a face mask at all times inside of our restaurant. Once seated at your table, you may remove your face mask for eating and drinking. We want to ensure the health of all of our customers and staff so thank you for abiding by this rule.
-We require everyone to maintain a 6 foot distance from one another.
-We have installed more hand sanitizing stations throughout the restaurant. We will be doing our absolute best to maintain the highest level of cleanliness and sanitation with the resources available to us. Tables and chairs will be sanitized after each guest's use. Commonly touched surfaces will be sanitized frequently.
-Our servers want to provide you with the best service but they will be keeping their 6' distance and will minimally have contact with your table.
-We will offer disposable paper menus or you can view our menu on our website from your own mobile device.
- Bathroom usage is limited to one person at a time. They will be monitored and cleaned frequently.
-If you have or have had a fever, symptoms of COVID-19, or known exposure to COVID-19 in the prior 14 days, please stay home.
Please share our news with everyone you know! We really need your continued support to continue operating our family owned business. We truly appreciate you and your patience while we navigate these unprecedented times. We cannot wait to see you again!